Use special binaural beats audio technology and embedded healing energy to release your subconscious blocks to love, intimacy, sex, and romance!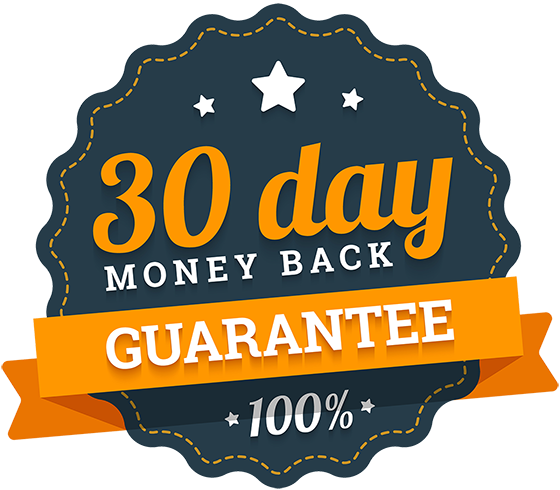 Let's face it – most audio programs and seminars on soul-mates and using the Law of Attraction to find love are just a bunch of feel-good fluff that doesn't make any real difference in your life.

If you're like me, you've been down that road before, and been disappointed with the results.

– Kate Donlon

"I always wondered why the Law of Attraction never worked for me. It sure didn't get the ex out of my head, nor did it attract a soulmate! Brent Phillips' In Love for a Lifetime gave me specific instructions on how to clear relationship blocks, impacting every relationship in my life, including the one with myself.

I recommend In Love for a Lifetime for everyone — because we all have families, friends and past relationships that impact our daily thoughts, energies and actions. (Of course, it's also great if you wish to finally manifest a perfect-for-you future partner!)"

– Beverley Louis

"I have worked my way through the "In Love for a Lifetime" program that Brent has produced and like his other programs – am amazed at how Awakening Dynamics works.

I use dowsing as my preferred form of muscle testing and can see my subconscious beliefs, which would alter the way I consciously think and act, changing with the change of pendulum direction.

I love the gentle and quick way beliefs can be changed to benefit me in this lifetime. "

– Chrys Ghiraldini

New York, NY



"In Love For A Lifetime helped me clear several cultural and personal myths about love and romance. After listening to it I noticed that I felt lighter and calmer, as my anxiety about relationships was released with the program. And I felt completely sure that my romantic partner is being prepared right now and that he will show up at the right time."


As a young person, we have romantic dreams of finding the Soulmate, the perfect partner who embodies all the qualities that we are looking for in the other half, that will make us complete. The focus is on "looks", the perfect height, the perfect body, perfect hairand social status. We have several crushes and eventually meet someone like that, who is also interested in us, only to find out after the initial euphoria that what we thought Love was, didn't turn out to be the happy feeling after all. We wonder how is it that all the others seem to be happy while we are miserable. May be something was wrong with this person and we need to find another person to get it right. And so we go on, heartbroken for a while, picking up pieces and courage once again, and going through the same all over again.

Then we grow up into adulthood and there comes a stage where we discard these silly ideas of the perfect movie star like appearance of our romantic partner, and begin to focus on more "practical attributes". So now it becomes important to have someone who is rich enough, has a great education, high-flying career, is stable etc. But then we find that all such people are already 'taken' and the ones that are available are 'flawed'. If we are lucky enough to find that one person who has all these 'attributes' on our list and we get into a relationship with them, for most of us the rosy picture turns grey pretty soon.

So most of our lives we keep looking for that elusive "Soulmate". Secretly, we have high expectations from this person – we expect this person to make us feel special and loved and in that person's presence all our insecurities melt away and we are brought into a state where we feel confident in our skin and can take on the world and deal with the issues so to speak. Sometimes we do find that person and for a while thingsare great, but one of us grows faster than the other and the compatibility is lost, and instead of feeling secure, we start feeling insecure in that person's presence and the search begins all over again.

So who exactly is a "Soulmate"

Does someone called a "Soulmate" actually exist?

What are the attributes of this "Soulmate" person?

How does one find them..?

Well, I have been trying to find those answers and found some very comforting answers in Paulo Coelho's book "Brida". One very logical question I had was – as the population grows, where do we get the extra souls needed to get into the newer babies being born? So the answer that came through that book was that "souls" sometimes divide into a male and a female and that is how the population of souls grows.

We can look into the romantic idea of Twin Flames here too, so this other half of our soul is what we are looking for our entire life. Now, this Twin Flame is a person exactly like us, so if we are not evolved enough, this person may actually make us miserable. You see that the special qualities that we think we have and are proud of, this other personhas them too, and the adulation that we may get from the rest of the world for our unique eye color, hair, or perfect voice may not come from the Twin Flame since they have those attributes too!

Quite confusing this is, all this "soulmate" and "twin flame" business, eh!

Well, this was for me too, until I listened to Brent Phillips program on 'In Love for a Lifetime'

He clarified the concepts quite nicely and I am happy with the knowledge that there is nothing really wrong with me orthe world. It is actually possible to be madly, fully, completely happy and at peace with oneself and with a mate and with all the other people we are in relationships with.

It is not possible to share the entirety of his teachings in an article, so let me just share the crux, but first the most important attributes of a soulmate:

1. This person is someone that we feel we have known for a long time even though we may have just met.
2. We keep bumping into this person in what seems like a co-incidence.
3. This person pushes our buttons strongly, either in a positive or even a negative way

So as you can see, more than one people can have these attributes, and here's how:

There is not just one soul mate for us, there are actually many. We have soul families, and people that we spend a lot of time with are quite likely from our soul families.

Our parents and maybe our siblings are our soul mates too.

Any person with whom we have a profound experience even if briefly, is a soulmate. For example a stranger that caused an accident that left us hurt gravely could be a soulmate that agreed to help us have that experience that had a hidden learning experience for us.

A soulmate almost always helps us to grow, to remember who are originally are.

In the form of a bad marriage, a soulmate may be a spouse who pushes us to find qualities like courage, dependence on our self, forgiveness, compassion, etc.

A soulmate could be a best friend who allows us to vent everything that we may be feeling bad about and then helps us to feel good about ourself.

Enter your bullet points here..
This is such a powerful audio program – beyond what I learned from the Law of Attraction. I started my formal inner journey when the book by Abraham-Hicks' "The Vortex" just fell from a bookstore shelf on where I was standing for no reason.

I listened to the 'In Love For A Lifetime' audio program and did the block clearing programs as well. Brent was very thorough with the explanation of the principles in a way and to the point that my spiritual and religious beliefs were validated in relation to all creation being the pure ENERGY of LOVE.Being single and never been married before, I understand now the very essence of this familiar statement: "when you love somebody, set them free" which somehow shifted the way I look at things now. The program is more than what I first thought to be clearing blocks in order for me to attract my love and romantic partner. However, in addition it also impresses on the truth that the relationships we experience everyday are indeed our teachers in life. When I finished the program, most of my blocks were cleared and as I look back to what and who I attracted in the past, it made me wonder and look within myself on what is it in me that attracted them. And now I know.

I would recommend this not only for the purpose of attracting our romantic soulmates but to learn most importantly about the our true identity rooted in self-LOVE.

Coming back to the original question of "Finding a Soulmate" – the fabulous news is that there is more than one "Soulmate" available for us every stage of life we are in. All we need to do is draw up a list of attributes we would like in that person, and manifest the same through a theta state which is the most effective compared to affirmations, visualizations and other forms of manifesting. And fortunately for us, Brent Phillips has already invented the "wheel" there and we can just use his "wheel – 'In love for a lifetime' to spin forward in our life, and manifest the Soulmate that we have spent a lifetime looking for!

– Seema Sharma

Delhi, India

Brent,
Your program In Love for a lifetime, it's just amazing. I have been doing clearing for almost a month now, and after I finished your program I could feel a big shift inside that I can't explain. I feel that I'm so close to have my dream life and it's all because of Awakening Dynamics. It really is changing my life; I'm telling everybody that I know about this life changing healing method.

The program has great lectures that I was really impressed by it. But the block clearing for me was the most life changing part, learn how to love without attachment, the difference between love and romance and all the common fears related to love that really blows any kind of relationship. I had a big shift inside me, and I'm confident that I'll find my soul mate. Thank you so much for this beautiful work that you have been doing, I can't wait for the next program.

All the Best,

Just want to thank you for putting together such a powerful program about romantic relationships and love. This program really has untangled a lot of misconceptions and confusion I've had all my life about marriage and love relationships in general. Uncovering these truths and correcting these limiting beliefs has certainly brought clarity to my life around love and romance and has helped me make sense of my past and current relationships. I have a better grasp about where my critical issues were in the relationship process and I now understand where my beliefs were setting me up for heartache. I'd always reach a plateau then dissatisfaction seemed to set in. With the combination of lectures that clarify truths from conditioning and the powerful block clearing sessions that correct erroneous and limiting beliefs, this program gives me the opportunity to truly participate in meaningful relationships for the long term with my eyes and heart wide open once again. I recommend this program to anyone who wants to optimize their experience and deepen their joy in loving relationships.

– Michele Burt

Nova Scotia, Canada

By the time you finish this program, you will find you have transformed both your conscious mind and your subconscious mind, and will be poised to finally be In Love for a Lifetime!

With a 30 Day Zero Risk 100% Full Money Back Guarantee: If you listen to the entire program and don't like it, get 100% of your money back!